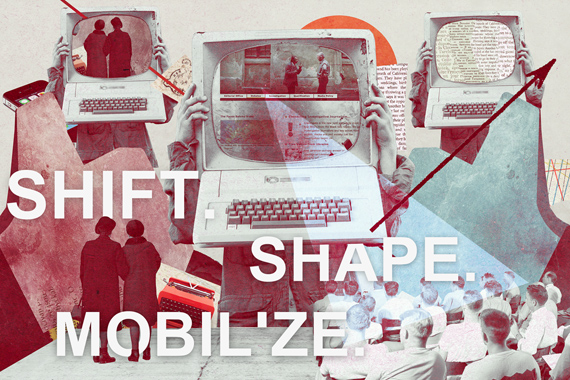 Bloggers focussing on Eastern Europe can now apply for a training in Berlin. Blogs and social media are strong tools of information, especially where the regular media is biased, dependent and not free. The bpb/Federal Agency for Civic Education in Germany is recognizing the important role of blogs and therefore launching a workshop to support bloggers in Eastern Europe.
Apply here for Shift.Shape.Mobilize.
In cooperation with the Eastern European-German journalism network n-ost and open source software provider Sourcefabric, 20 bloggers will be invited to Berlin from November 16 – 22, 2015. Under the slogan "Shift. Shape. Mobilize." they will get to know open source publishing tools, seminars on open data and the handling of sources in the blogosphere. The 5-days workshop has a practical focus: the participants will also have the possibility to blog from the n-ost media conference "Translating Worlds". In addition to that, Berlin bloggers, data activitsts and journalists will be happy to meet the participants.
All bloggers from Eastern Europe are eligible to apply for the workshop. However, their focus should be on issues which occupy the society in their home country, for example social or political, but also environmental topics. Also artistic bloggers can apply. They need to be fluent in English as this will be the language of the training.
Applicants – of course – have to apply with a blogpost which should focus on activism and campaigning. More information on the application can be found here. The deadline is September 20, 2015.